The Politics of Security Deployment of Security Operatives to Jos Metropolis, Plateau State, Nigeria 2001-2014
Umar Dantani

Faculty of Social Sciences, Usmanu Danfodiyo University

Peter Nungshak Wika

Faculty of Social Sciences, University of Jos

Abdullahi Muhammad Maigari

Faculty of Social Sciences, Usman Danfodiyo University Sokoto
Keywords:
politics, crisis, internal security, security deployment, public opinion
Abstract
The paper examines the politics of security deployment by the Federal Government of Nigeria to Jos, metropolis. A cross-sectional study was conducted and Public Opinion Theory adopted. Methodologically, mixed methods of data collection were conducted that involved the administration of 377 questionnaires to adult respondents, six In-Depth Interviews with religious and community leaders while three Key Informant Interviews with security personnel working with Special Task Force. The survey reveals that, the deployment of Mobile Police from 2001-2010 and the formation of Special Task Force in 2010 has generated mixed reactions and divergent perceptions among the residents of Jos metropolis. Majority of the ethnic groups that are predominantly Christians were more contented with the deployment of the Mobile Police whereas ethnic groups that are dominantly Muslims questioned the neutrality, capability, performance and strength of the Nigerian Police Force in managing the crises. The study recommends that, security personnel should display high degree of neutrality in order to earn the confidence of the residents and change their perceptions.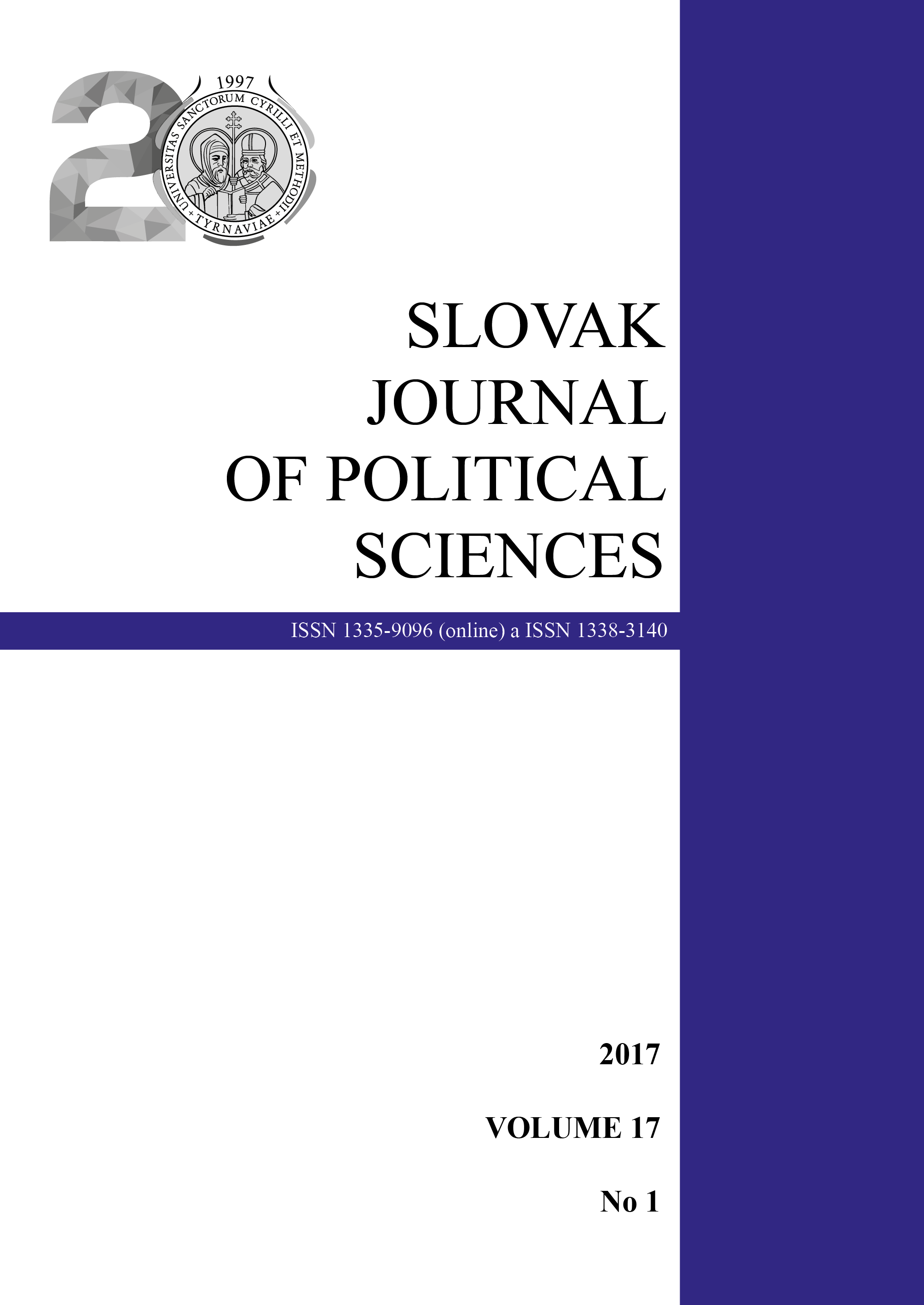 How to Cite
Dantani, U., Nungshak Wika, P., & Muhammad Maigari, A. (2017, December 21). The Politics of Security Deployment of Security Operatives to Jos Metropolis, Plateau State, Nigeria 2001-2014. Slovak Journal of Political Sciences, 17(1). Retrieved from http://sjps.fsvucm.sk/index.php/sjps/article/view/21
Please, read licence agreement.
Publication Charge
There is no publication fee or charge for any submitted or accepted articles. There is no article processing charges (APCs) would be billed to authors.