The Flag Bearer of Slovenian Nationalism Knocked Out? The Rise and Fall of the Slovenian National Party
Lucie Chládková

Ministry of Interior of the Czech Republic

Miroslav Mareš

Faculty of Social Studies, Masaryk University, Czech Republic
Keywords:
Slovenian National Party;, SNS, Slovenia, nationalism, right-wing extremism, identity, discrimination
Abstract
This paper analyses the role of the Slovenian National Party (SNS) within the context of Slovenian political system and Slovenian nationalism and national identity. The development of the party is described and its politics is analysed. Special attention is paid to the issue of the so-called "erased" people (citizens from other former republics of Yugoslavia with permanent residence in Slovenia without Slovenian citizenship), which represents an important mobilisation theme of the SNS. The position of the SNS within the Slovenian and international extreme-right spectrum is explained.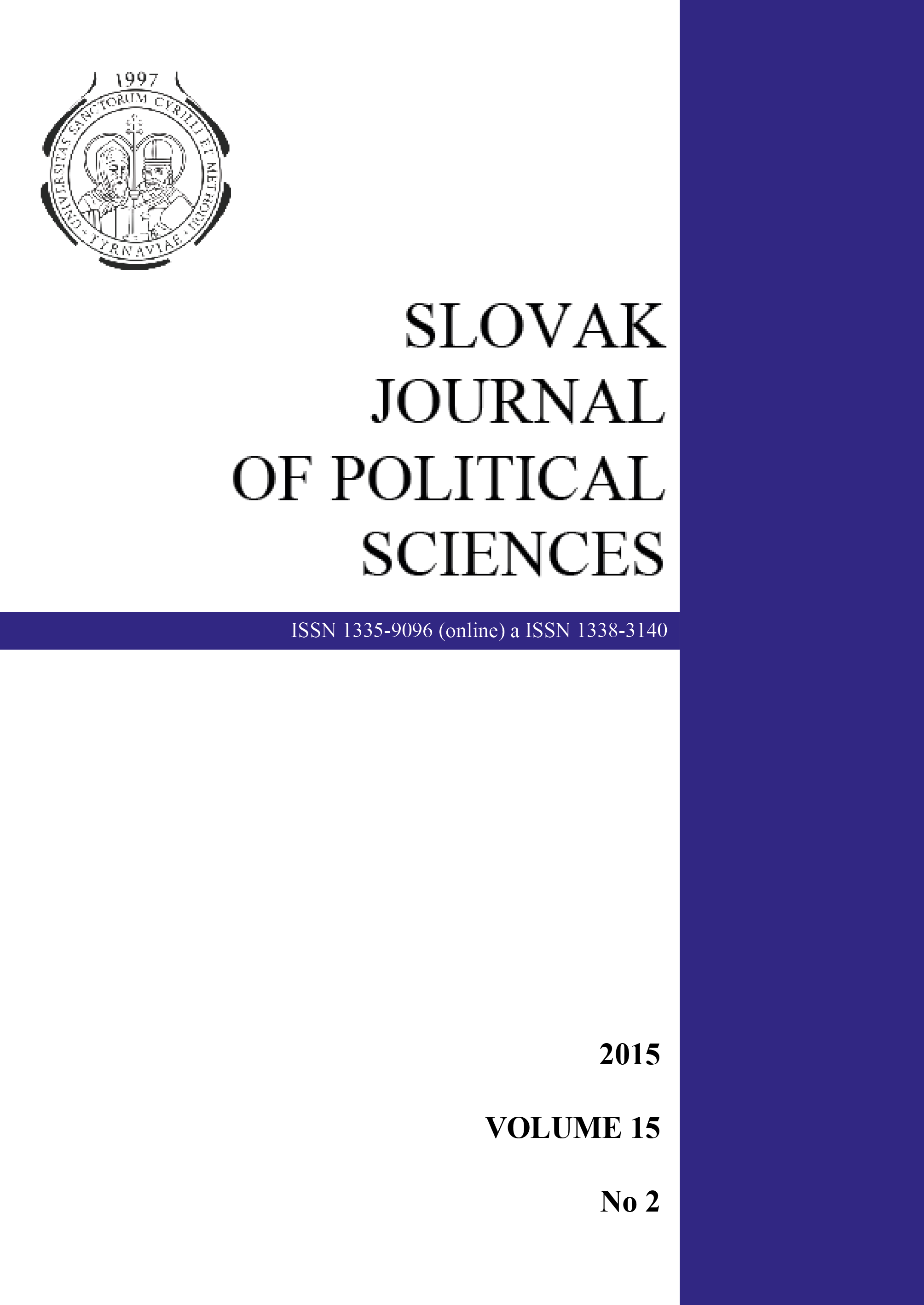 How to Cite
Chládková, L., & Mareš, M. (2015, April 15). The Flag Bearer of Slovenian Nationalism Knocked Out? The Rise and Fall of the Slovenian National Party. Slovak Journal of Political Sciences, 15(2). Retrieved from http://sjps.fsvucm.sk/index.php/sjps/article/view/53
Please, read licence agreement.
Publication Charge
There is no publication fee or charge for any submitted or accepted articles. There is no article processing charges (APCs) would be billed to authors.