Voting Behavior in Parliamentary Elections in Slovakia
Miroslav Řádek

Department of Political Science, Alexander Dubček University in Trenčín
Keywords:
election, political parties, voters, parliament, electoral behavior
Abstract
Department of Political Science at Alexander Dubcek University in Trencin prepared its own exit poll during election day on March 5, 2016. The survey asked seven questions that were aimed at determining the preferences of the respondents concerning not only the current but also past general elections. Interviewers surveyed the choice of political party or movement in parliamentary elections in 2016 as well as preferences in past elections. Followed by questions concerning motivation to vote - when did the respondents decide to go to vote and what or who inspired this decision. The survey also tried to found out how many preferential votes did the voters give to the candidates of political parties and movements. Final question asked about expectations for the future of individual respondents. This article is the information output of the survey. The interviewers were 124 university students and its return was 1,612 sheets. The aim of this paper is to communicate the findings of this unique survey, which is unprecedented in the Slovak political science.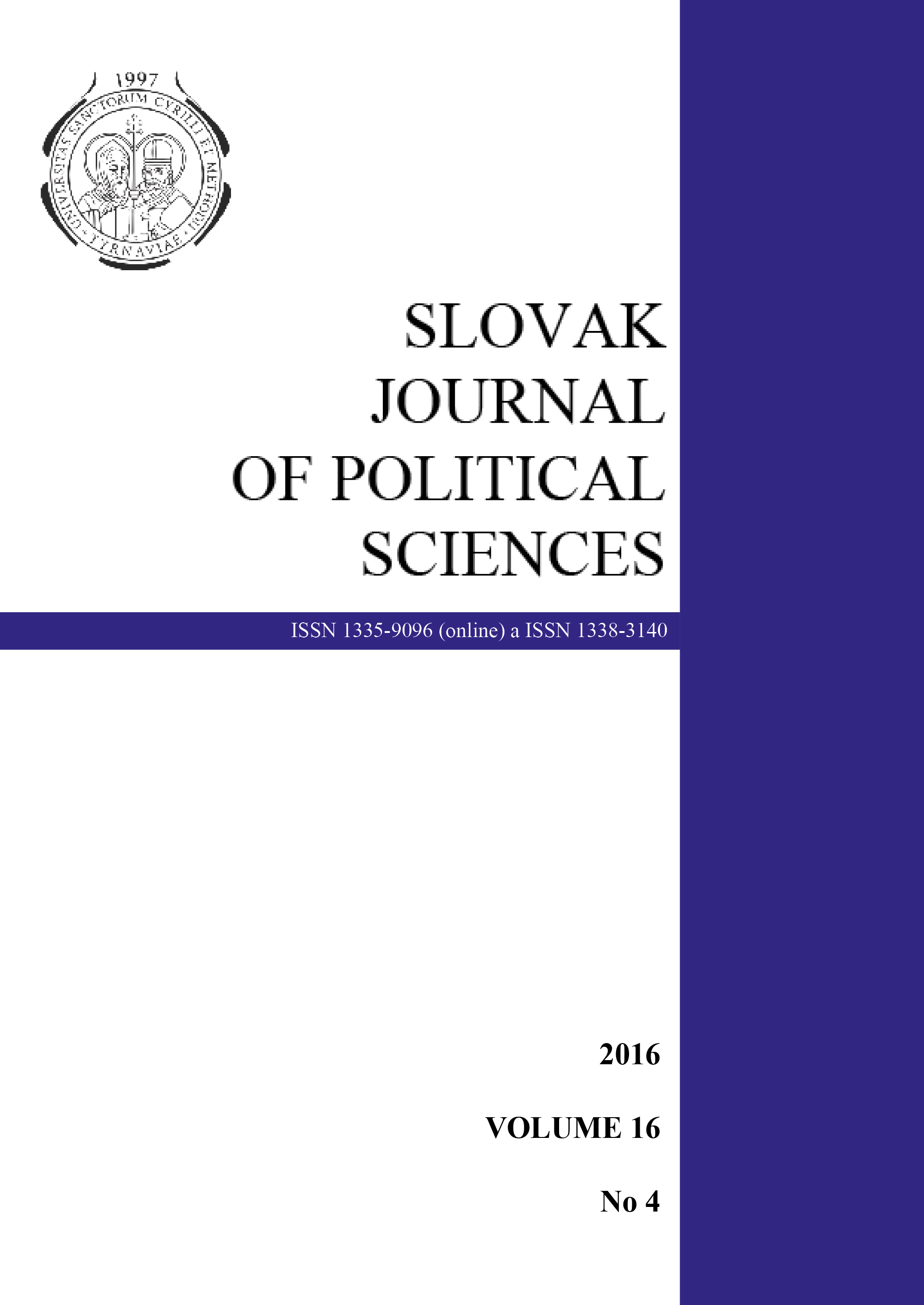 How to Cite
Řádek, M. (2016) "Voting Behavior in Parliamentary Elections in Slovakia", Slovak Journal of Political Sciences, 16(4). Available at: https://sjps.fsvucm.sk/index.php/sjps/article/view/26 (Accessed: 28September2023).
Please, read licence agreement.
Publication Charge
There is no publication fee or charge for any submitted or accepted articles. There is no article processing charges (APCs) would be billed to authors.