Institutional Design in Bosnia and Herzegovina
Ljiljana Aulić

Faculty of Political Science, Independent University of Banja Luka

Zoran Kalinić

Faculty of Political Science, Independent University of Banja Luka
Keywords:
Constitution of Bosnia and Herzegovina, institutional design, election engineering in BiH, electoral manipulation, the strategy of political parties
Abstract
The authors of the paper have been studing the electoral engineering in Bosnia and Herzegovina, where the formal rules define the behavior of parties, politicians and citizens. In the first part of the hypothesis is tested whether the institutional design of Bosnia and Herzegovina contributes to the strengthening of democracy and its consolidation. We discuss the key dilemmas and challenges of the Constitution of BiH, as well as the electoral system where we've provided concrete examples of electoral engineering. In the second part of the paper the authors state the causes and consequences of electoral engineering in Bosnia and Herzegovina, where attention is given to the institutional design. The aim is to point out the necessary reforms of the electoral system, which is expected to reduce ethnic conflicts, the creation of democratic accountability, solving social problems, strengthening the will and confidence of voters, as well as increasing women's quota in institutions. At the end of the work we point out the solutions, with the intention that the work will serve and contribute the scientific knowledge of institutional design in Bosnia and Herzegovina.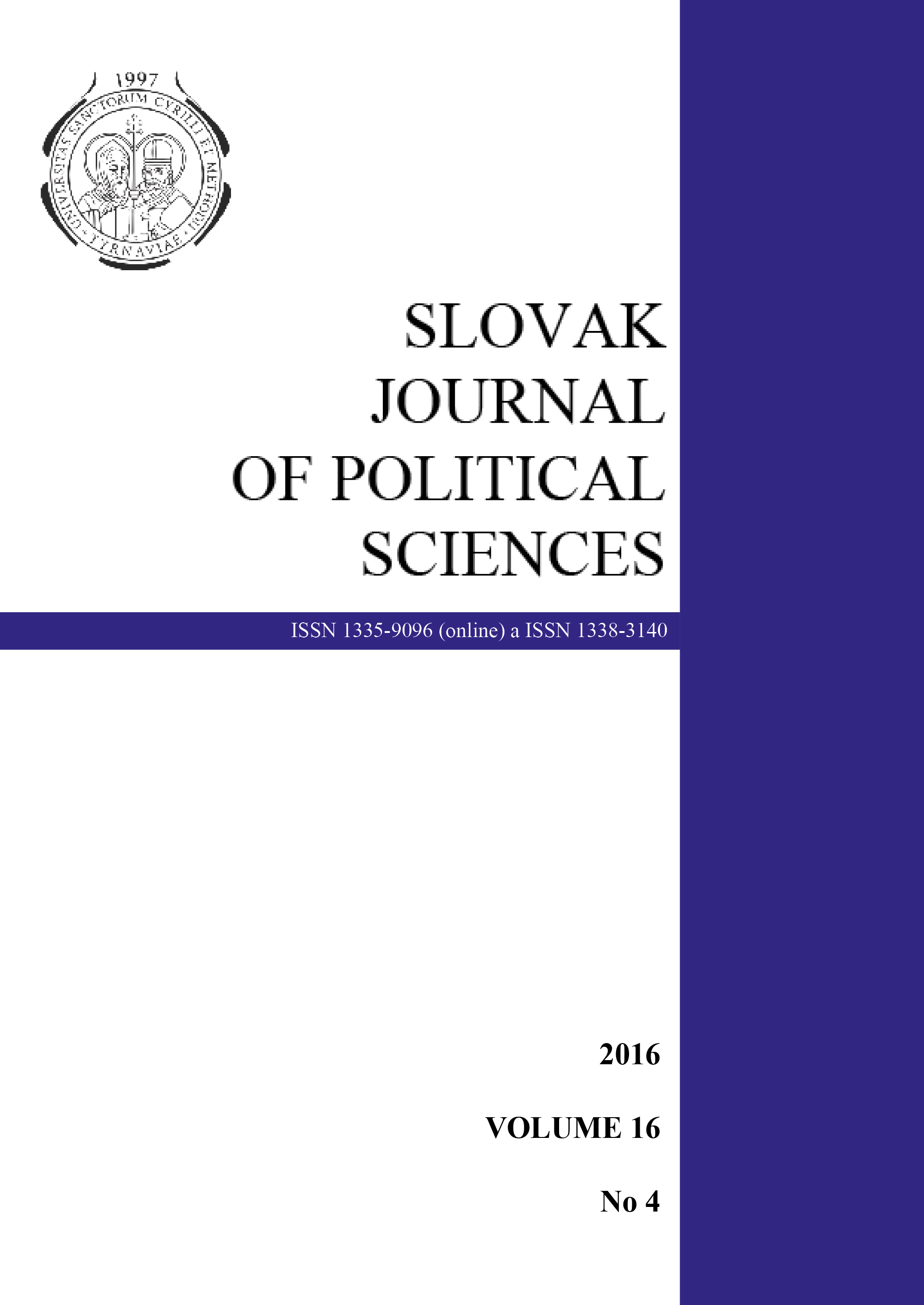 How to Cite
Aulić, L. and Kalinić, Z. (2016) "Institutional Design in Bosnia and Herzegovina", Slovak Journal of Political Sciences, 16(4). Available at: https://sjps.fsvucm.sk/index.php/sjps/article/view/27 (Accessed: 27September2023).
Please, read licence agreement.
Publication Charge
There is no publication fee or charge for any submitted or accepted articles. There is no article processing charges (APCs) would be billed to authors.