Defining the Role of Women in the Future of Political Leadership in the Middle East
Nasim Basiri

College of Arts and Social Sciences
Keywords:
Women, Leadership, Politics, Middle East, Empowerment
Abstract
Throughout the years and more recently, dictatorial governments have often posed challenges to women in the Middle East, such as in Saudi Arabia, where woman are still not allowed to drive. Although governments have exercised their power to restrict women from doing certain activities and leadership. If we take a look back at the revolutionary Arab Spring, women were a driving force in expressing their voice through the protests and creating an unprecedented impact to shift the status quo in the Middle East. In the early phase of the Arab Spring, women played a pivotal role in supporting the protests against tyranny and ensuring they played an active part in the protests. Women in the Middle East have often been subject to discrimination regardless whether or not they are oppressed.
This paper evaluates the efforts of women and the current events that are developing a new face for Middle Eastern women and their role in the future of political leadership in the twenty-first century.
The paper also indicates that women within the Middle East have full potential to become a serious and powerful force within their society if they will fully attach on to the idea of becoming serious actors. More importantly, once they do this and they impact their role within the family, they will then gradually impact social change within their country. What is important within this process is the idea that they continue on the path of fighting for their liberation and change, because all of these spears are interconnected for women to become fully liberated within a society they have to be able to be fully liberated within all of these spears. Finally, this paper discusses obstacles to women in Middle East politics and possible recommendations that will improve the overall levels of women's political leadership in the Middle East.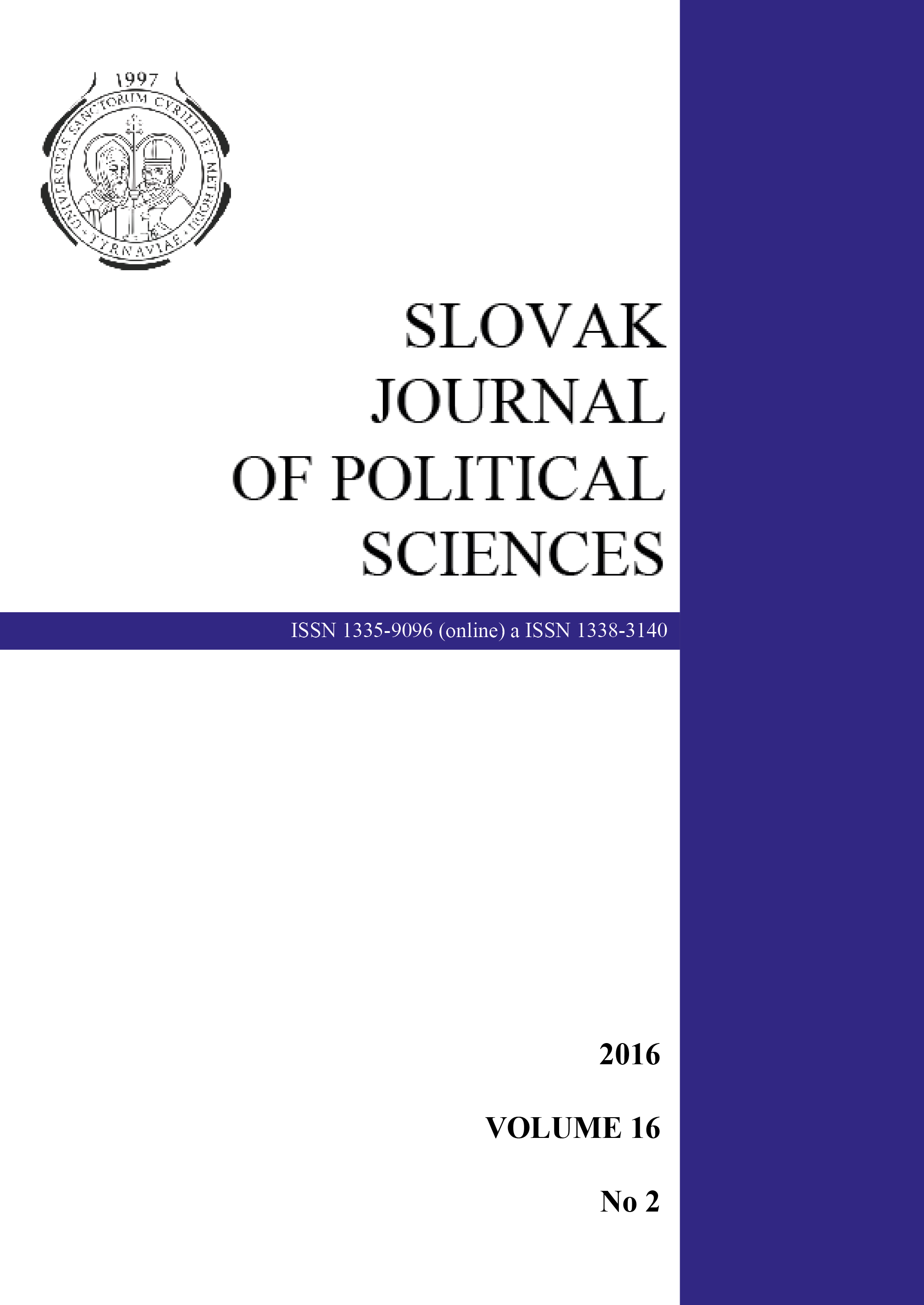 How to Cite
Basiri, N. (2016) "Defining the Role of Women in the Future of Political Leadership in the Middle East", Slovak Journal of Political Sciences, 16(2). Available at: https://sjps.fsvucm.sk/index.php/sjps/article/view/34 (Accessed: 28September2023).
Please, read licence agreement.
Publication Charge
There is no publication fee or charge for any submitted or accepted articles. There is no article processing charges (APCs) would be billed to authors.