Palárik's Liberal-Reform Concept of Addressing the Slovak Issue
Marcela Gbúrová

Pavol Jozef Šafárik University in Kosice, Faculty of Arts
Keywords:
Ján Palárik, liberalism, freedom, democracy, constitutionality, politics, Catholic clergy, Slavdom
Abstract
The Catholic priest, journalist, political analyst and playwright Ján Palárik was also involved in the Slovak national-awareness process in the 19th century. In the context of the Slovak political thinking, he is known as the founding personality of the liberal project of addressing the Slovak issue. This paper deals with three levels of this project. The first level concerns his liberal concept of the Slovak national politics. This concept was developed on the background of the liberal theory of the relationship between freedom and law as developed by the French philosopher Ch. Montesquieu. The basis of the second level of this project was in the differentiation in the ranks of the Catholic clergy, which manifested itself in the spring of 1848 in the Habsburg monarchy. Palárik developed the requirement that the Catholic priests could actively participate in public and political life in the interest of the Church, the faith, the believers and to develop the idea of religious ecumenism. The third level concerned the democratization of the Slavic ideology in Slovakia and Historic Hungary. His reform efforts aimed at removing from this idea a negative label of "Russian Panslavism" while at the same time gaining the dimension of realistic inter-Slavic cooperation.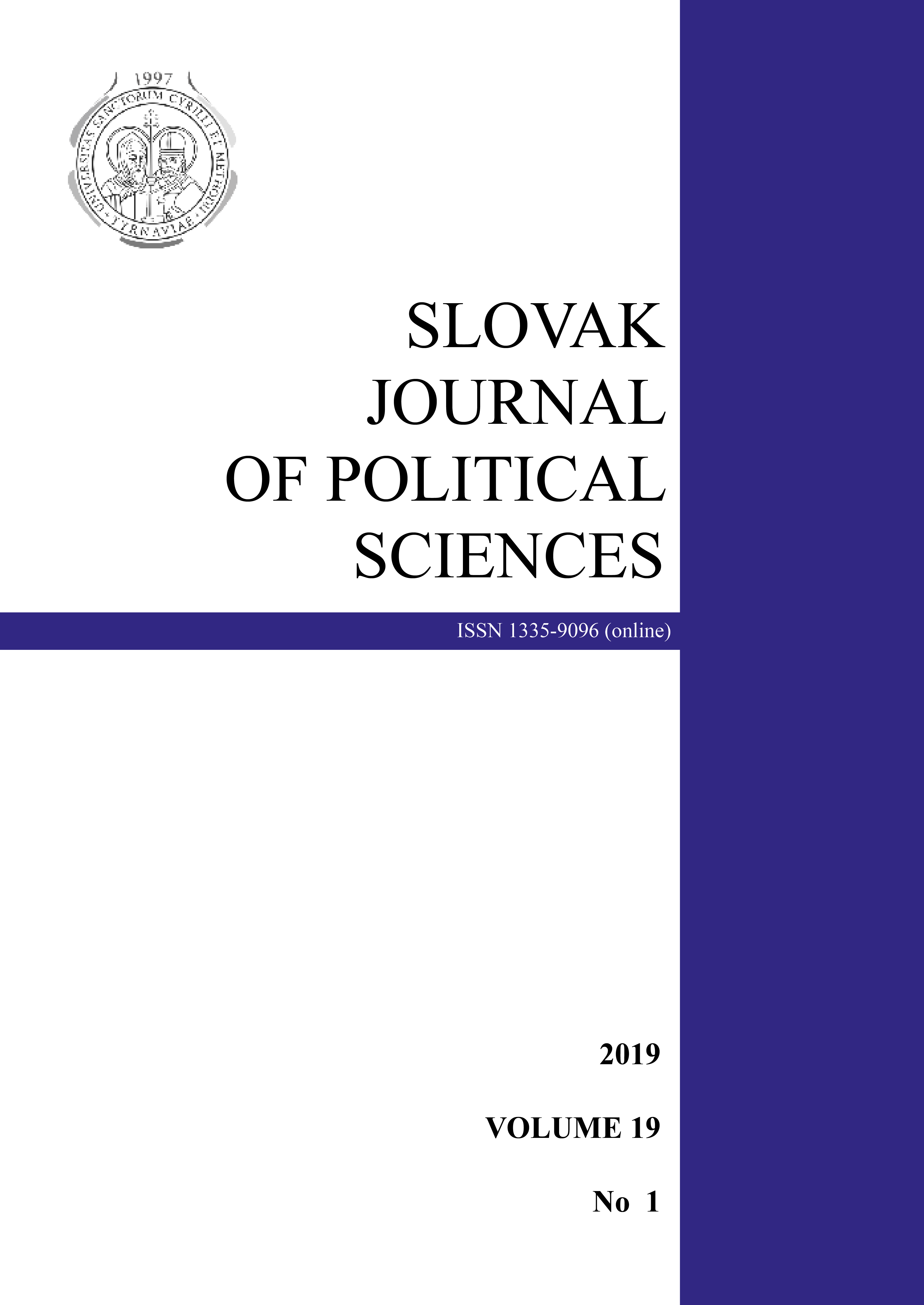 How to Cite
Gbúrová, M. (2019) "Palárik's Liberal-Reform Concept of Addressing the Slovak Issue", Slovak Journal of Political Sciences, 19(1). Available at: https://sjps.fsvucm.sk/index.php/sjps/article/view/90 (Accessed: 28September2023).
Please, read licence agreement.
Publication Charge
There is no publication fee or charge for any submitted or accepted articles. There is no article processing charges (APCs) would be billed to authors.