Regional aspects of V4 countries' economic development over a membership period of 15 years in the European Union
Peter Čajka

Faculty of Political Sciences and International Relations Matej Bel University, Banská Bystrica, Slovakia

Josef Abrhám

Metropolitan University Prague, Czech Republic
Keywords:
GDP per capita, V4, NUTS 2, Eurostat, economic crisis
Abstract
It has been 15 years since the V4 countries joined the EU, during which individual states have undergone significant economic development. However, the dynamics of individual countries, the economic results achieved and, above all, the intra-regional development are very diverse. GDP per capita was chosen as a reference object for the analysis of their economic development, both at national and regional level. From a methodological point of view at the regional level, we analyse NUTS 2  regions where we can obtain relevant indicators within Eurostat. The aim is thus to capture and analyse GDP per capita economic development, to compare national differences over the past 14 years, to identify possible common development trends or differences. To better understand national economic developments, we will also analyse the level of individual regions as significant interregional differences in these countries have persisted over a  long term. The aim is to identify whether the current development is leading to a greater deepening of interregional differences or, on the contrary, to levelling of them.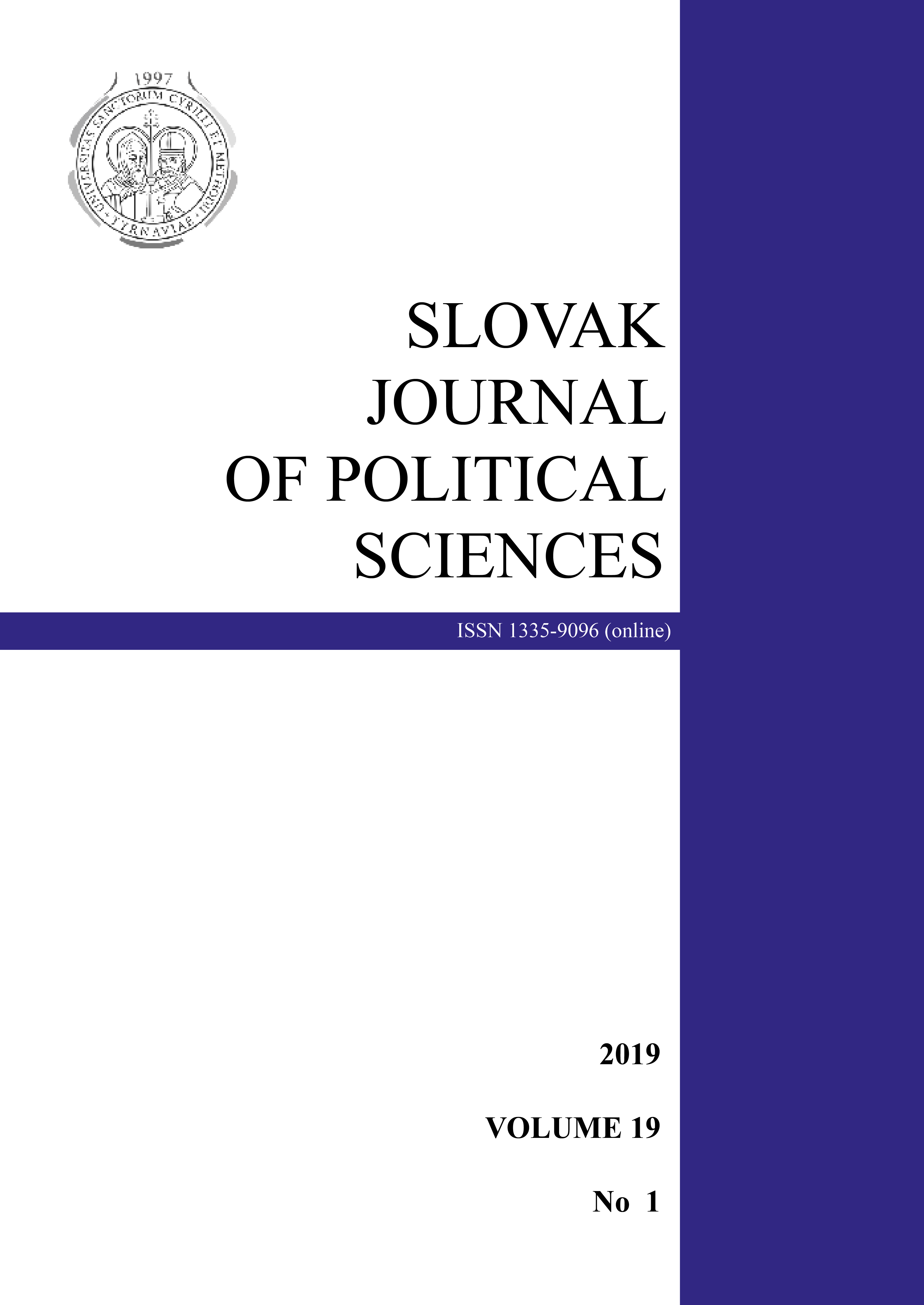 How to Cite
Čajka, P. and Abrhám, J. (2019) "Regional aspects of V4 countries' economic development over a membership period of 15 years in the European Union", Slovak Journal of Political Sciences, 19(1). Available at: https://sjps.fsvucm.sk/index.php/sjps/article/view/97 (Accessed: 7December2023).
Please, read licence agreement.
Publication Charge
There is no publication fee or charge for any submitted or accepted articles. There is no article processing charges (APCs) would be billed to authors.