Slovenian Communist Legacy: After 25 Years of Independence of Slovenian Nation
Lea Prijon

Advanced Social Studies in Nova Gorica
Keywords:
Slovenia, Communism, Transition, Gradualism, Independence
Abstract
It has been 25 years since Slovenia's independence from Yugoslavia, but nevertheless it seems that Slovenia can not break its ties with the communist tradition, which for decades dictated and limited the life of Slovenians and hindered Slovenia's development in general. Even transition (on economic and political filed) has failed, although in its beginnings it seemed that Slovenia would be a story of success. The paper deals with the rise of the Communist Party and the Communist regime and its impact on Slovenian developments till nowadays.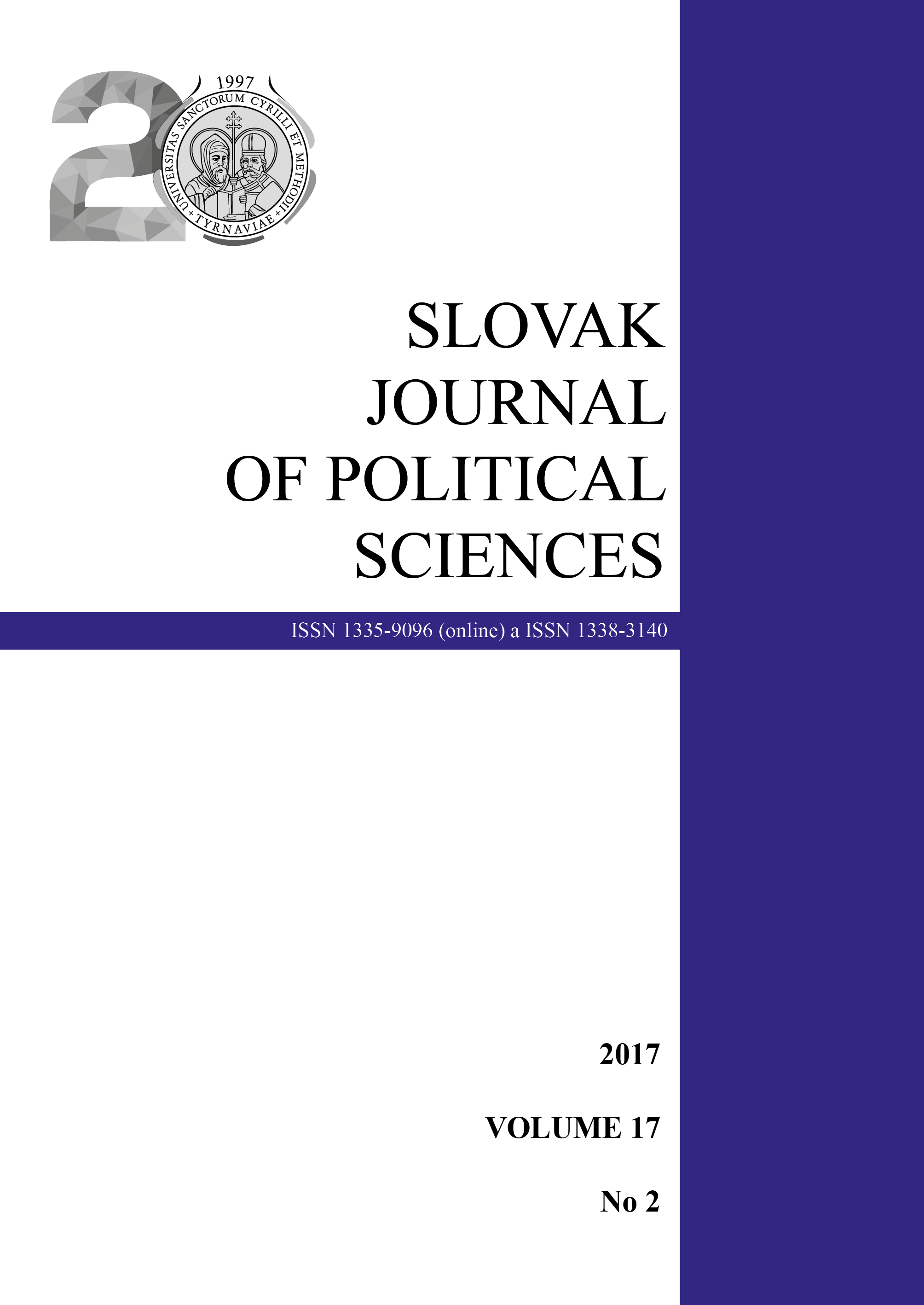 How to Cite
Prijon, L. (2017) "Slovenian Communist Legacy: After 25 Years of Independence of Slovenian Nation", Slovak Journal of Political Sciences, 17(2). Available at: https://sjps.fsvucm.sk/index.php/sjps/article/view/11 (Accessed: 12August2022).
Please, read licence agreement.
Publication Charge
There is no publication fee or charge for any submitted or accepted articles. There is no article processing charges (APCs) would be billed to authors.