The Good, Bad, and Ugly of Populism: A Comparative Analysis of the U.S. and Slovakia
Aaron T. Walter

Faculty of Social Sciences, University of Ss. Cyril and Methodius in Trnava
Keywords:
Populism, U.S., Slovakia, Neoclassical Realism, Comparative Analysis
Abstract
The dynamics of political campaigning is as unique as the people and party platforms that inhabit the campaign period. The progress of certain political personalities or of political parties themselves insure a positivity to the political process in contrast to statism. Not all change is welcome surely, but the fact that such activity occurs within pluralist democracy is a sign of vitality in both practice and principle. One such change in recent political campaigns has been the increased popularity of candidates and parties espousing populist platforms and rhetoric. While in the United States, such represented interest is historically based from the late nineteenth century, in Slovakia it is more recent, but no less significant in its historical roots. In the following paper the methodology of a comparative analysis is employed to investigate populism within the United States and Slovakia while utilizing the theoretical context of neoclassical realism that has populism in the national context: personalization of politics, catch-all policies, media centricity, professionalization and political marketing.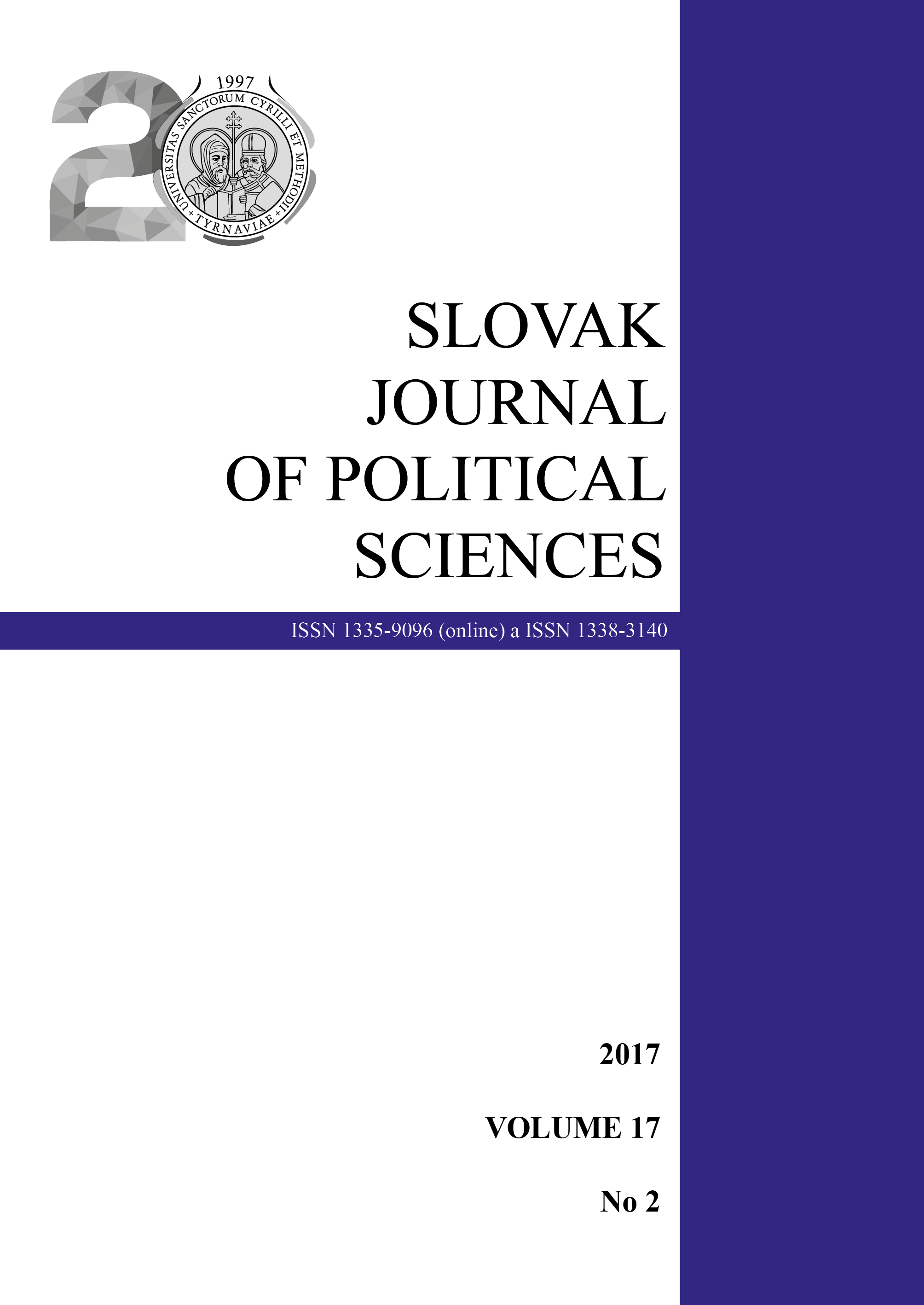 How to Cite
Walter, A. (2017) "The Good, Bad, and Ugly of Populism: A Comparative Analysis of the U.S. and Slovakia", Slovak Journal of Political Sciences, 17(2). Available at: https://sjps.fsvucm.sk/index.php/sjps/article/view/12 (Accessed: 12August2022).
Please, read licence agreement.
Publication Charge
There is no publication fee or charge for any submitted or accepted articles. There is no article processing charges (APCs) would be billed to authors.