Foreign Policy: Public Opinion and Political Legacy
Aaron T. Walter

Faculty of Social Sciences, University of Ss. Cyril and Methodius in Trnava
Keywords:
leader, masses, public opinion, foreign policy, political legacy
Abstract
To the degree that public opinion, as domestic variable, influences a leaders decision-making in the area of foreign affairs is significant. Political leaders use public opinion polling to support government position or in attempts to mold policy position(s) in the affirmative. The following article investigates how public opinion affects U.S. presidential foreign policy decisions and to the degree those decisions are the base for political legacy. The theoretical argument is that domestic variables and leaders decisions often act in mutual support of each others in complementary interests and when not the case, it is the leader whose agenda setting or creating a frame impacts public opinion.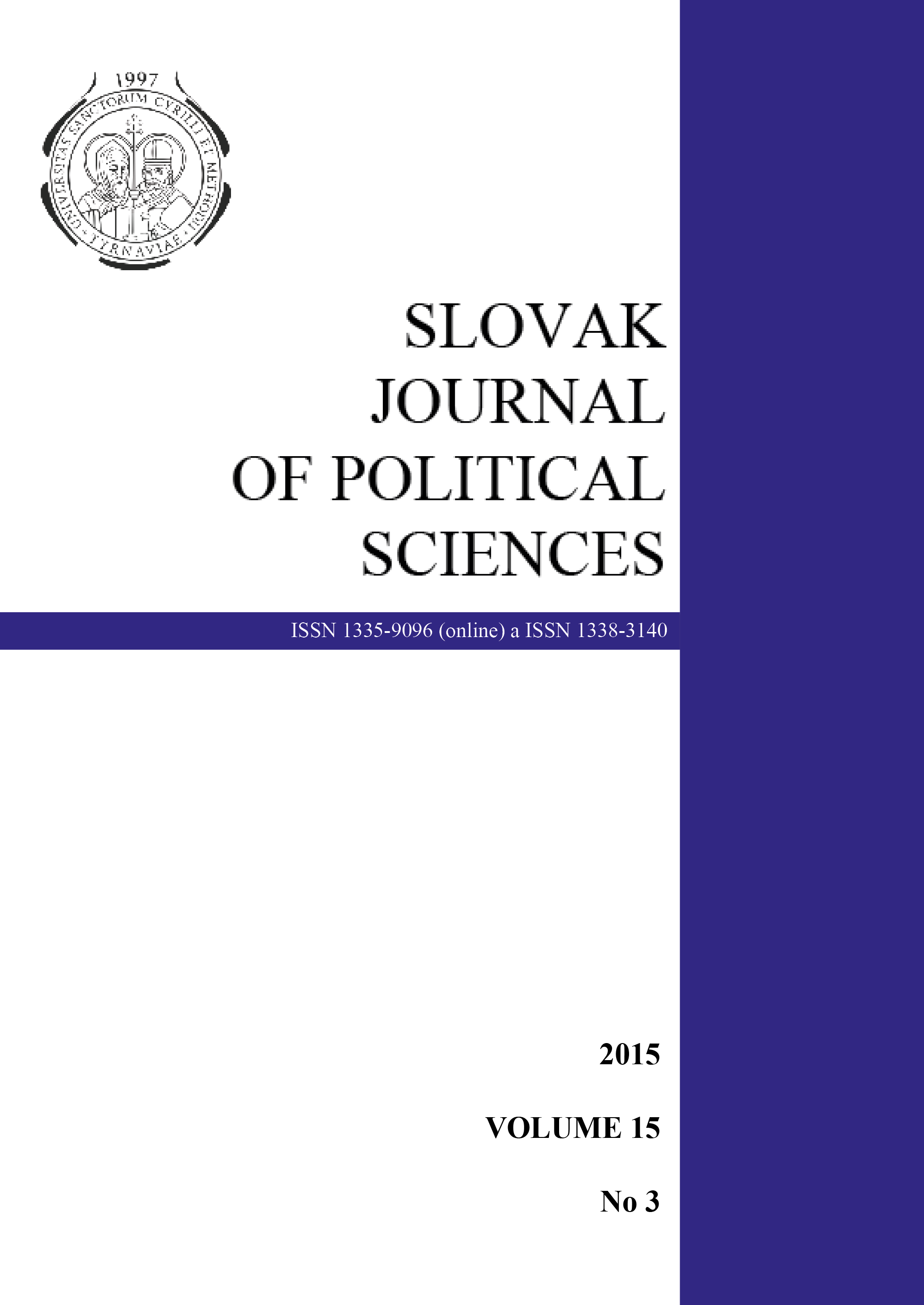 How to Cite
Walter, A. (2015) "Foreign Policy: Public Opinion and Political Legacy", Slovak Journal of Political Sciences, 15(3). Available at: https://sjps.fsvucm.sk/index.php/sjps/article/view/46 (Accessed: 28September2023).
Please, read licence agreement.
Publication Charge
There is no publication fee or charge for any submitted or accepted articles. There is no article processing charges (APCs) would be billed to authors.