Constitutionalizing Power: How Do Rules Legitimize the Executive?
Ekaterina R. Rashkova

School of Governance, Utrecht University
Keywords:
political legitimacy, constitutions, executive, regulation, Europe
Abstract
Reflecting upon recent political events, attention toward political legitimacy has been renewed within political science debate. However, the concept remains rather broad and elusive with few attempts to find a common way to measure it. An increasing number of scholars have recently examined the link between party regulation and political legitimacy. Building on this research, the current paper explores the role of regulation in legitimizing power. In particular, this project studies how rules endorse leaders. The paper discusses extant measurements of legitimacy and offers a new one. The new measure, Executive Legitimizing Index (ELI), is based on content analysis of constitutional texts in 30 European democracies and emphasizes the power that regulations give to the public to control the executive branch. The paper develops the index both conceptually and empirically and shows that there are significant differences in executive regulation among four pre-defined groups of democracies.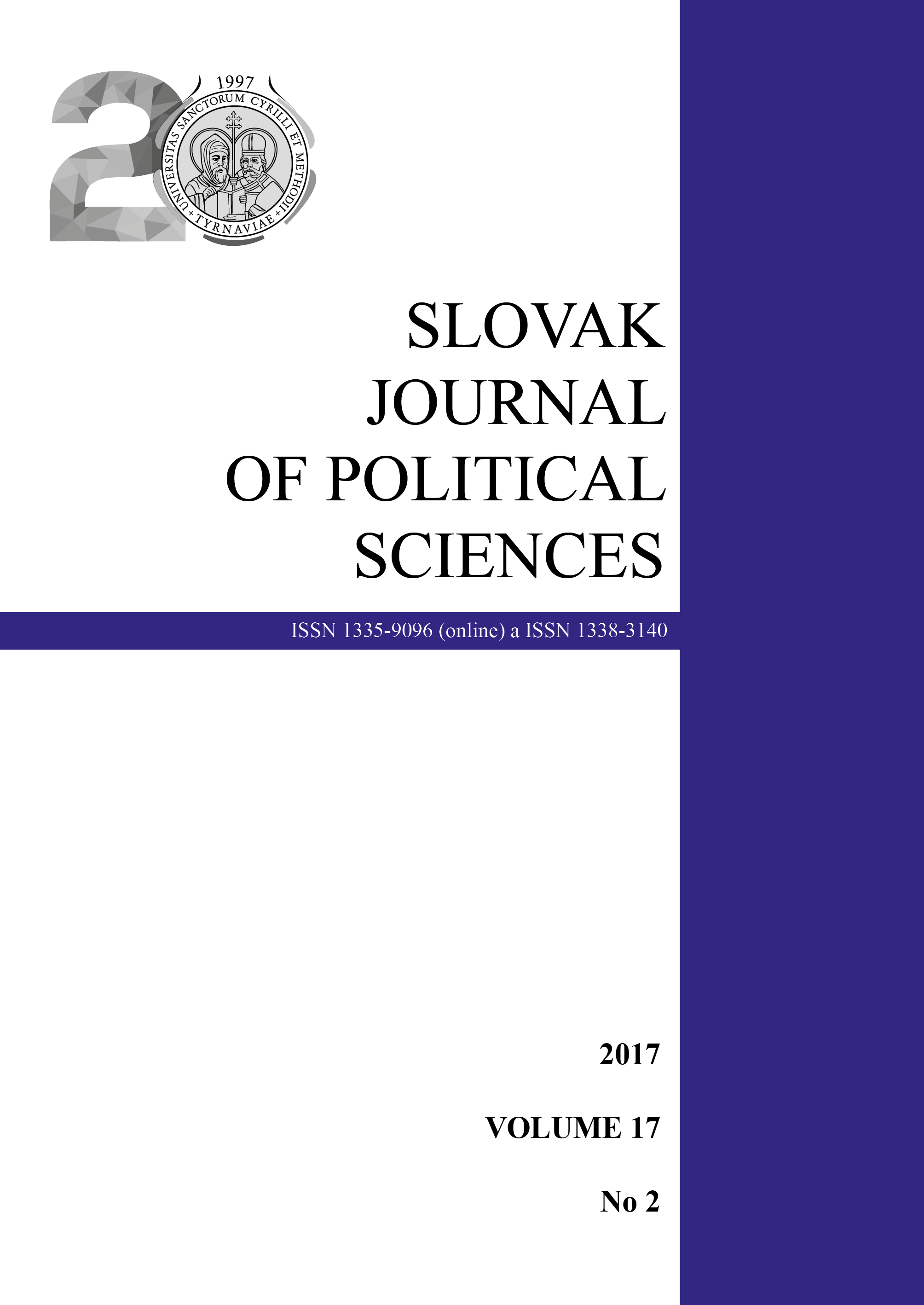 How to Cite
Rashkova, E. (2017) "Constitutionalizing Power: How Do Rules Legitimize the Executive?", Slovak Journal of Political Sciences, 17(2). Available at: https://sjps.fsvucm.sk/index.php/sjps/article/view/14 (Accessed: 12August2022).
Please, read licence agreement.
Publication Charge
There is no publication fee or charge for any submitted or accepted articles. There is no article processing charges (APCs) would be billed to authors.