Institutionalization of the Czech and Slovenian party system
Alena Klvaňová

Faculty of Law, Palackeho University Olomouc and Masaryk University in Brno
Keywords:
Party system, Czech Republic, Republic of Slovenia, political party, indicators of measuring the degree of institutionalization, stability, degree of institutionalization of party system
Abstract
For the past two decades, the characteristic feature of the Czech Republic and the Republic of Slovenia's party system has been relatively invariable and closed to fundamental change. In both cases, there has been a distortion of the change and its nature which occurred around 2010, when new political entities began to emerge on the political scene. These entities have received support from a large part of the electorate. The reason for the success of the new political parties is mainly related to the dissatisfaction of the Czech and Slovenian public with the political situation and the conviction of citizens about the widespread corruption among public officials. The success of the newly formed entities caused the decline of primarily established parties. The aim of this article is to determine the effect of these changes on the party systems, and simultaneously to answer the question, to what extent both party systems are institutionalized. The answer to this question can be obtained by measuring the extend of institutionalization of party systems based on three criteria, which are incorporation of political parties in the party system, party system stability and quality of party competition.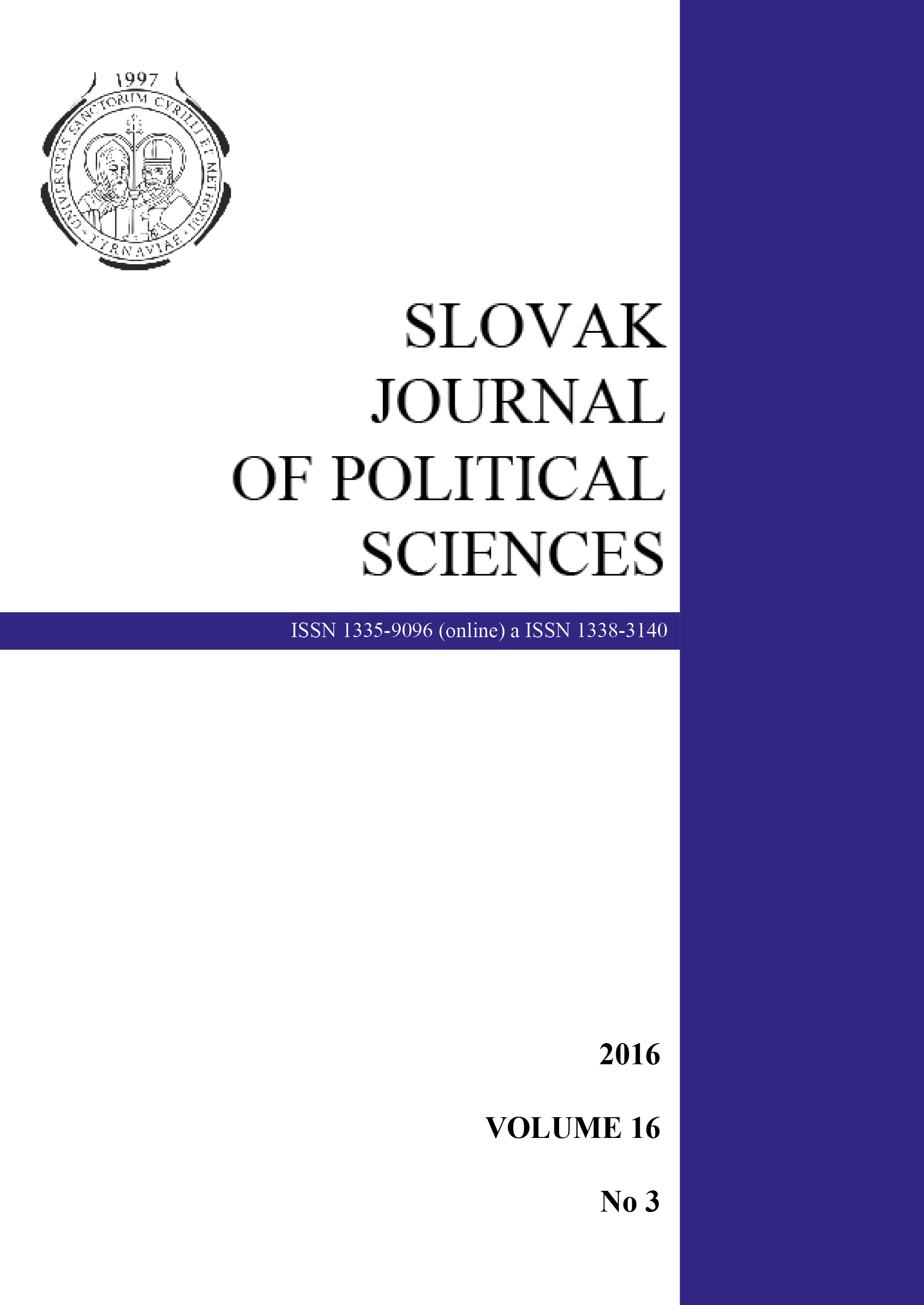 How to Cite
Klvaňová, A. (2016) "Institutionalization of the Czech and Slovenian party system", Slovak Journal of Political Sciences, 16(3). Available at: https://sjps.fsvucm.sk/index.php/sjps/article/view/29 (Accessed: 7December2023).
Please, read licence agreement.
Publication Charge
There is no publication fee or charge for any submitted or accepted articles. There is no article processing charges (APCs) would be billed to authors.