Factors of Voluntary Mergers of Municipalities: a case study of the Czech Republic
Karolína Musilová

Faculty of Social Sciences, Charles University in Prague

Jan Heřmánek

Faculty of Social Sciences, Charles University in Prague
Keywords:
voluntary amalgamation of municipalities, fragmentation, municipal structure, Czech Republic, territorial reforms
Abstract
Territorial fragmentation is considered as one of the most problematic characteristics of the Czech municipal system, however, there are no effective ways how to encourage small units to amalgamate. This paper focuses on cases of voluntary mergers that occured in 2002 and 2003, as the number of amalgamated units had no comparison in last 20 years. Through the analysis of documents, data from statistical office, press and interviews with actors we examine the aspect of those mergers such as main causes, process of the merger itself and actors involved. The analysis reveals the amalgamation was not a result of long-term process but more likely an ad hoc solution of problematic situation caused by administrative, economic and socio-demographic factors.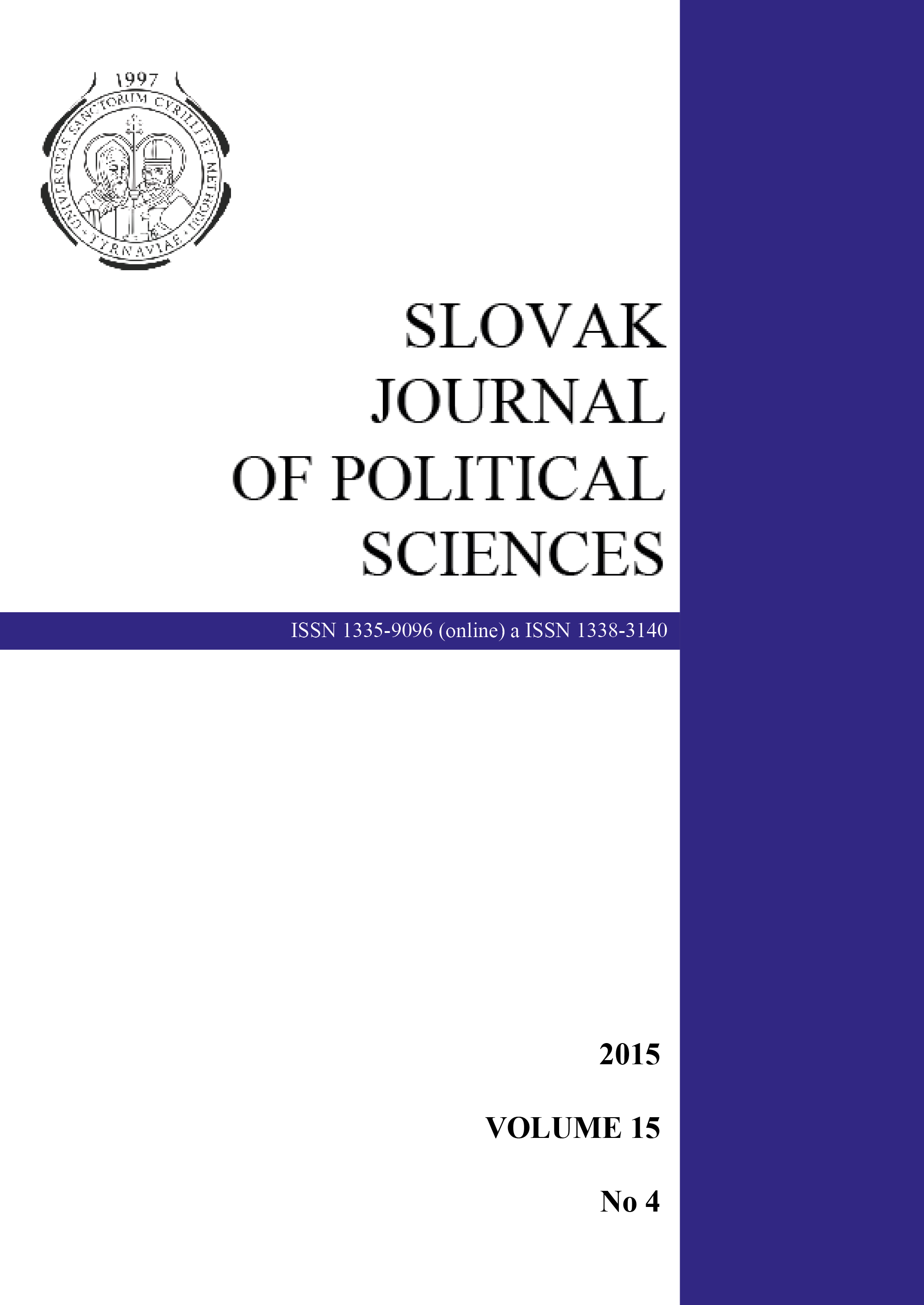 How to Cite
Musilová, K., & Heřmánek, J. (2015, October 15). Factors of Voluntary Mergers of Municipalities: a case study of the Czech Republic. Slovak Journal of Political Sciences, 15(4). Retrieved from https://sjps.fsvucm.sk/index.php/sjps/article/view/61
Please, read licence agreement.
Publication Charge
There is no publication fee or charge for any submitted or accepted articles. There is no article processing charges (APCs) would be billed to authors.