Political representation of ethnic minorities at local level: factors, context and empirical examples
Martin Kryšpín Vimmr

Faculty of Social Sciences, Charles University in Prague
Keywords:
minority representation, ethnic politics, local politics, ethnic minorities, minority inclusion
Abstract
This qualitative comparative study examines all sorts of the factors which have influence on the political representation of ethnic minorities at a local level. Two dependent variables are analyzed on the four empirical cases:  the level of proportionality of political representation and nature of political representation of ethnic minorities. Influence of three different independent variables is discussed further on. These variables are an electoral system, special measures for minority representation and electoral rights as all these variables could possibly have an effect on the level of political representation of ethnic minorities. The selected cases are the cities of Leicester, United Kingdom, the Finnish city of Espoo, Cluj-Napoca in Romania and Frankfurt am Main in Germany. All these cases have a substantial amount of citizens of different ethnic groups.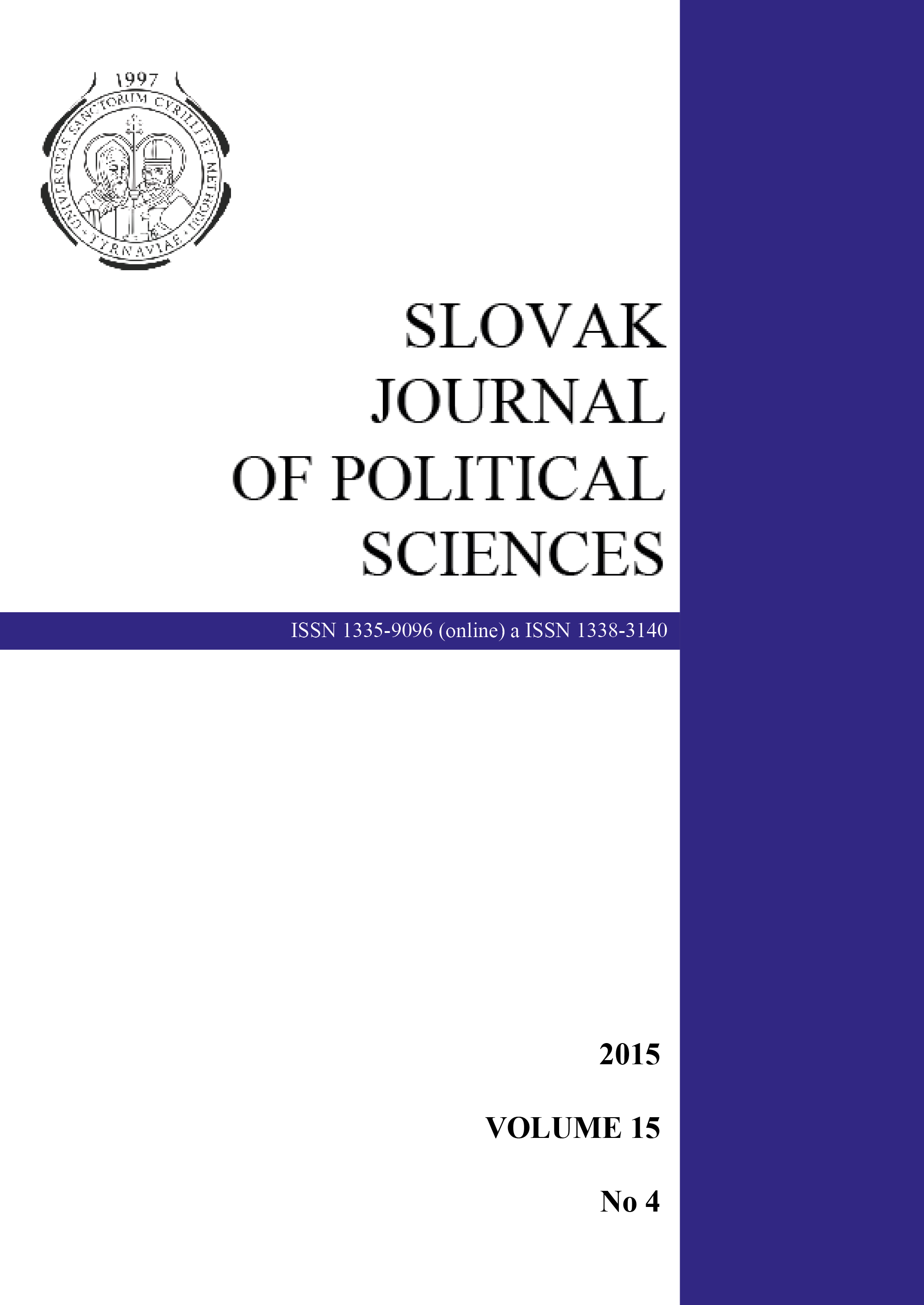 How to Cite
Vimmr, M. (2015) "Political representation of ethnic minorities at local level: factors, context and empirical examples", Slovak Journal of Political Sciences, 15(4). Available at: https://sjps.fsvucm.sk/index.php/sjps/article/view/63 (Accessed: 28May2023).
Please, read licence agreement.
Publication Charge
There is no publication fee or charge for any submitted or accepted articles. There is no article processing charges (APCs) would be billed to authors.