When electoral Paradigm meets the research Implications: The Youth Perspective
Jaroslav Mihálik

Faculty of Social Sciences, University of Ss. Cyril and Methodius in Trnava
Keywords:
elections, far-right parties, MYPLACE, extremism, youth
Abstract
The recent comprehensive research on youth attitudes to democratic governance, political leaders and civic participation has explored several patterns of electoral behaviour of young voters. The major domains of such include support for alternative political platforms, dissatisfaction with the democratic performance, rise of xenophobia and propensity to far-right politics and radical problem solutions. These trends have been, to some extent, visible during the electoral campaign and confirmed in the results, let alone the rise of extremist measures among young voters and their political support. The aim of the research paper is to confront the research data in Slovakia from two contrasting field sites with the electoral paradigms as interpreted from the electoral results and support for particular political parties and movements. We argue using the combined methodological approaches from quantitative surveys and in-depth individual interviews with young people from MYPLACE project and other research data to compare the research implications with the electoral results and related major themes.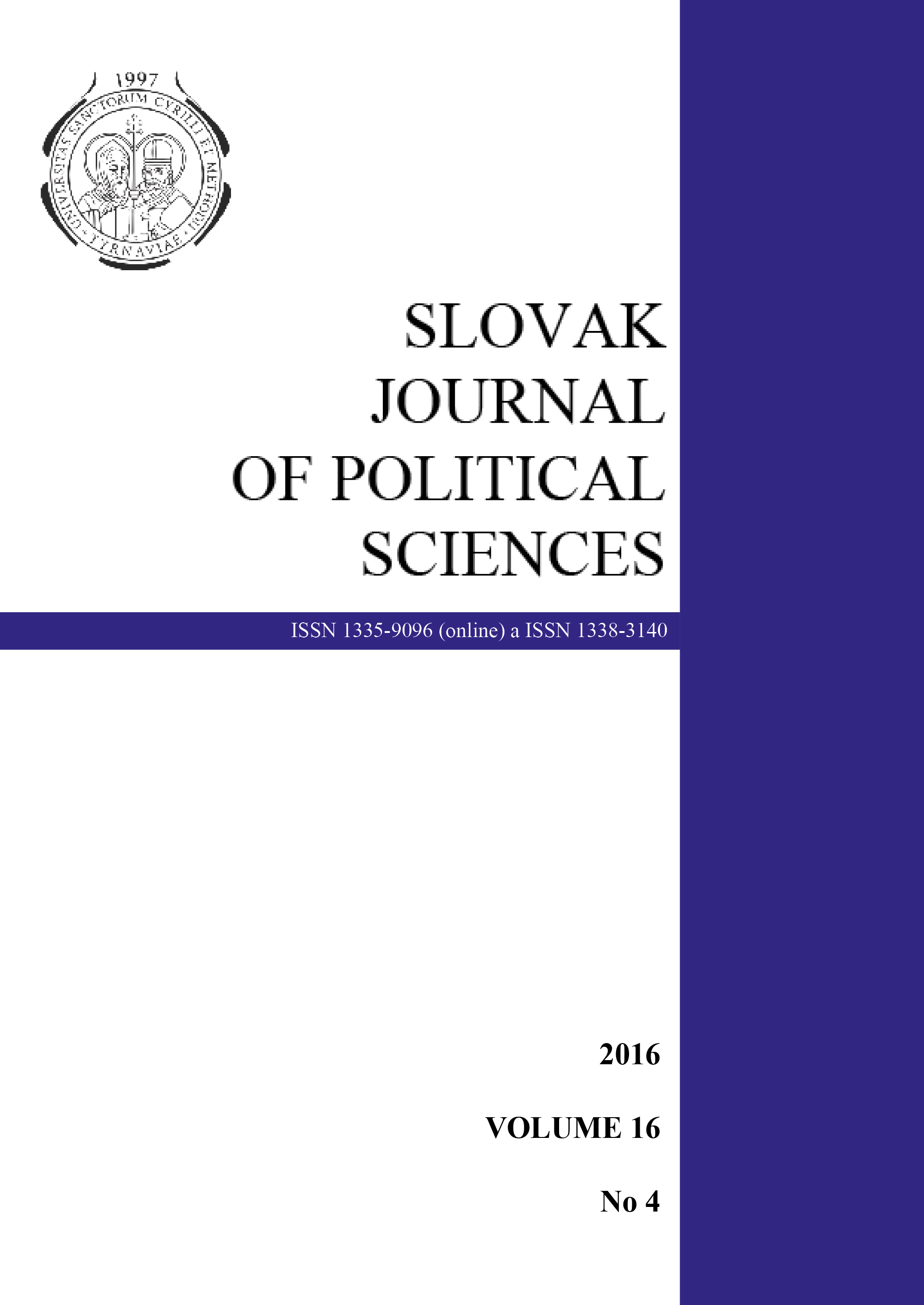 How to Cite
Mihálik, J. (2016) "When electoral Paradigm meets the research Implications: The Youth Perspective", Slovak Journal of Political Sciences, 16(4). Available at: https://sjps.fsvucm.sk/index.php/sjps/article/view/23 (Accessed: 28September2023).
Please, read licence agreement.
Publication Charge
There is no publication fee or charge for any submitted or accepted articles. There is no article processing charges (APCs) would be billed to authors.