Political Leadership and Democratic Governance from the Perspective of Slovak Youth
Jaroslav Mihalik

Faculty of Social Sciences, University of Ss. Cyril and Methodius in Trnava
Keywords:
political leadership, youth, political trust, MYPLACE, democracy, governance
Abstract
The aim of this paper is to explore the modern trends of political leadership in relation to young generation in Slovakia as interpreted by the results from international collaborative research project. The author tries to address the issues of trust, attitudes and challenges within democratic governance and political leadership in contemporary political and social agenda in the specific case study of Slovakia. First, we use the theoretical approaches to understand political leadership in context and then we apply the qualitative analysis of individual interviews with respondents in two field sites in Slovakia to link the issues of democratic governance and political leadership. Finally, using the survey data and quantitative statistical analysis we measure the political trust and attitudes of young people toward politicians and social organizations. This paper confirms the relatively large negative positions of young people to their political interest, trust, attitudes to political elites and practical democratic performance.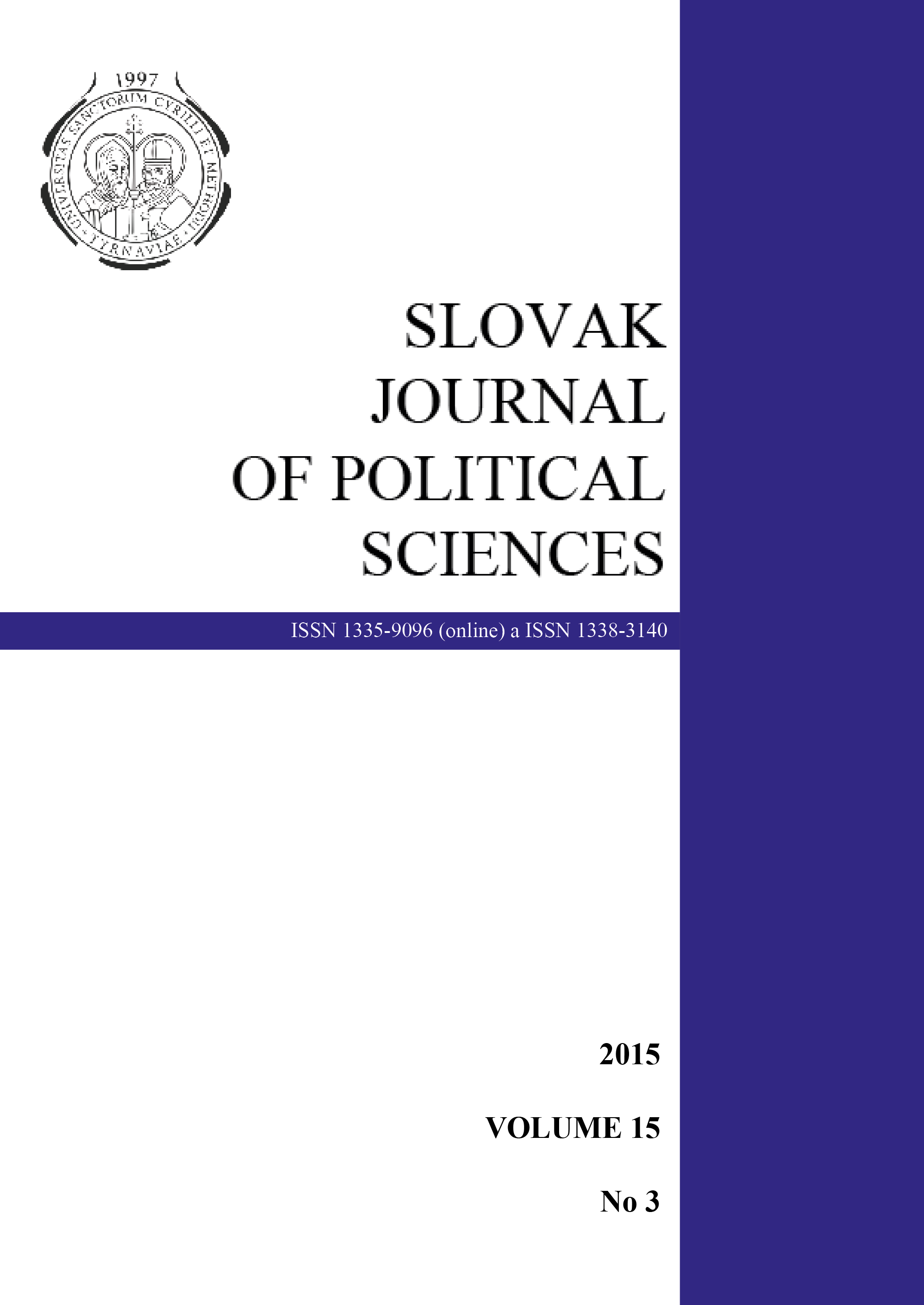 How to Cite
Mihalik, J. (2015) "Political Leadership and Democratic Governance from the Perspective of Slovak Youth", Slovak Journal of Political Sciences, 15(3). Available at: https://sjps.fsvucm.sk/index.php/sjps/article/view/45 (Accessed: 27September2023).
Please, read licence agreement.
Publication Charge
There is no publication fee or charge for any submitted or accepted articles. There is no article processing charges (APCs) would be billed to authors.