Determinants of Women's Descriptive Representation on the City Boards of the Czech Statutory Cities after the Local Elections of 2014
Pavel Maškarinec

Faculty of Arts, Jan Evangelista Purkyně University
Keywords:
Czech Republic, statutory cities, local elections, women's representation, local councils, city boards, political parties, parliamentary parties, local parties
Abstract
This paper focuses on question why is descriptive (or numerical) representation of women as local political leaders higher in some cities than in others? The paper focuses on the analysis of the determinants of women's political representation on city boards of the Czech statutory cities after the last local elections of 2014. We test some hypothesis, concerning two groups of factors that can potentially affect the success of women (socioeconomic and demographic, and political contextual), thus aiming to expand theoretical and empirical research which is in the case of determinants of women's representation at the local level underdeveloped. Overall, the analysis reveals that regression models explaining presence of women on the city boards were not generally too successful, with slightly better performance of the model using socioeconomic and demographic factors. Specifically, Moravia and municipality size proved as very strong predictors of presence of women on the city boards in negative, or positive direction, respectively (although in full model municipality size variable lost its significance), supplementing by the proportion of female councillors in same elections, which increased successfulness of women as well. In contrast, the share of women in local councils and on city boards in the previous electoral term was not proven as statistical significant, similarly as party affiliations' of city boards.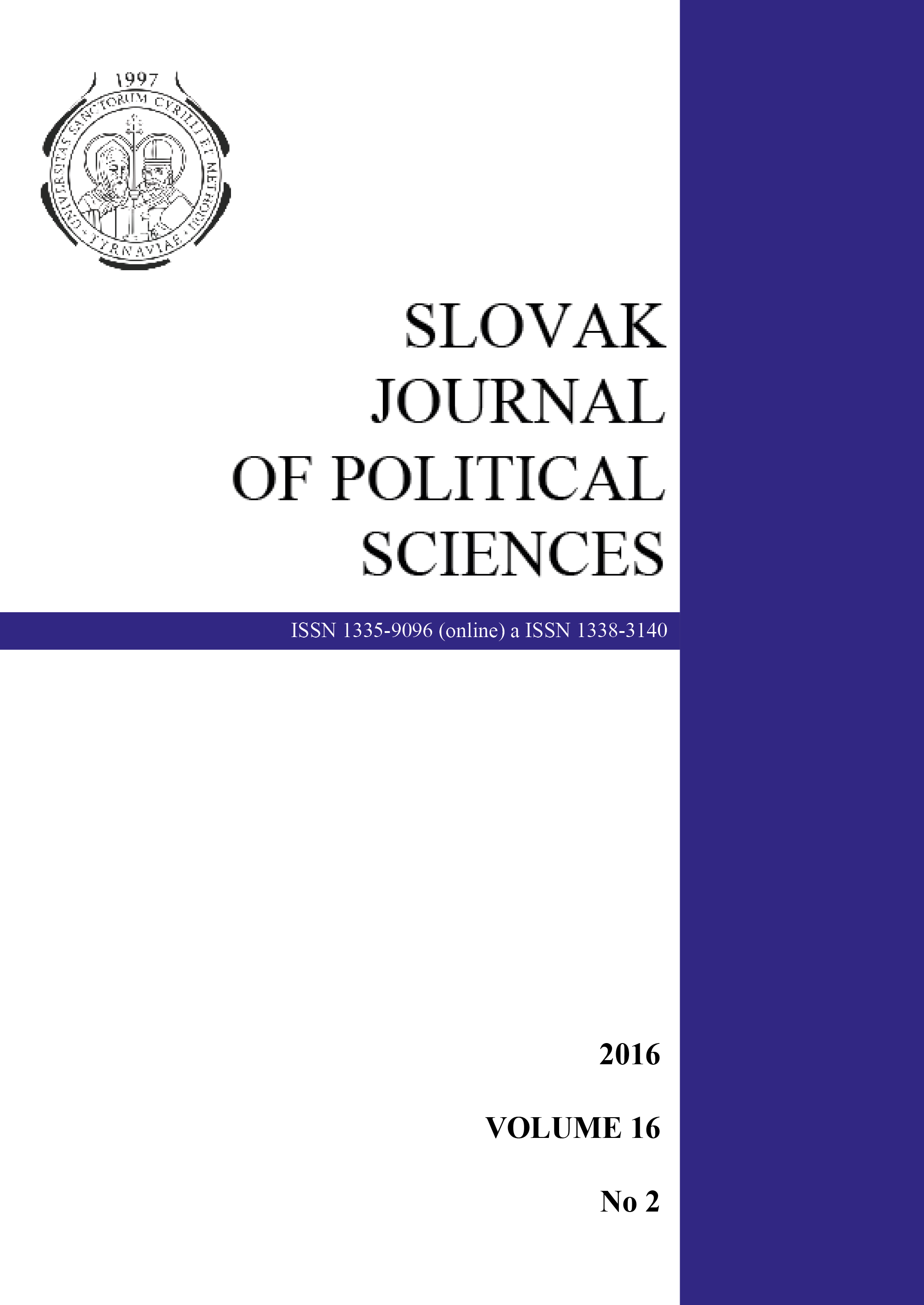 How to Cite
Maškarinec, P. (2016) "Determinants of Women's Descriptive Representation on the City Boards of the Czech Statutory Cities after the Local Elections of 2014", Slovak Journal of Political Sciences, 16(2). Available at: https://sjps.fsvucm.sk/index.php/sjps/article/view/33 (Accessed: 27September2023).
Please, read licence agreement.
Publication Charge
There is no publication fee or charge for any submitted or accepted articles. There is no article processing charges (APCs) would be billed to authors.