Voting behavior and municipal elections 2014 in Slovakia
Peter Horváth

Faculty of Social Sciences, University of Ss. Cyril and Methodius in Trnava

Karol Šebík

Faculty of Social Sciences, University of Ss. Cyril and Methodius in Trnava
Keywords:
voting behavior, municipal elections, party affiliation, independent candidates
Abstract
This paper attempts to clarify the patterns of voting behavior among citizens and determinants that could explain voting behavior. In its theoretical part, it deals with the role of party affiliation across several theories of voting behavior - sociological, economic and social-psychological approaches. In section dedicated to interpretation of municipal elections 2014 in regional cities, we evaluate the party identification as the most important factor in voter decision process. We argue, that regional cities are affected by party politics more than smaller cities. Face-to-face contacts with candidates are less frequented and party support plays more and more significant role.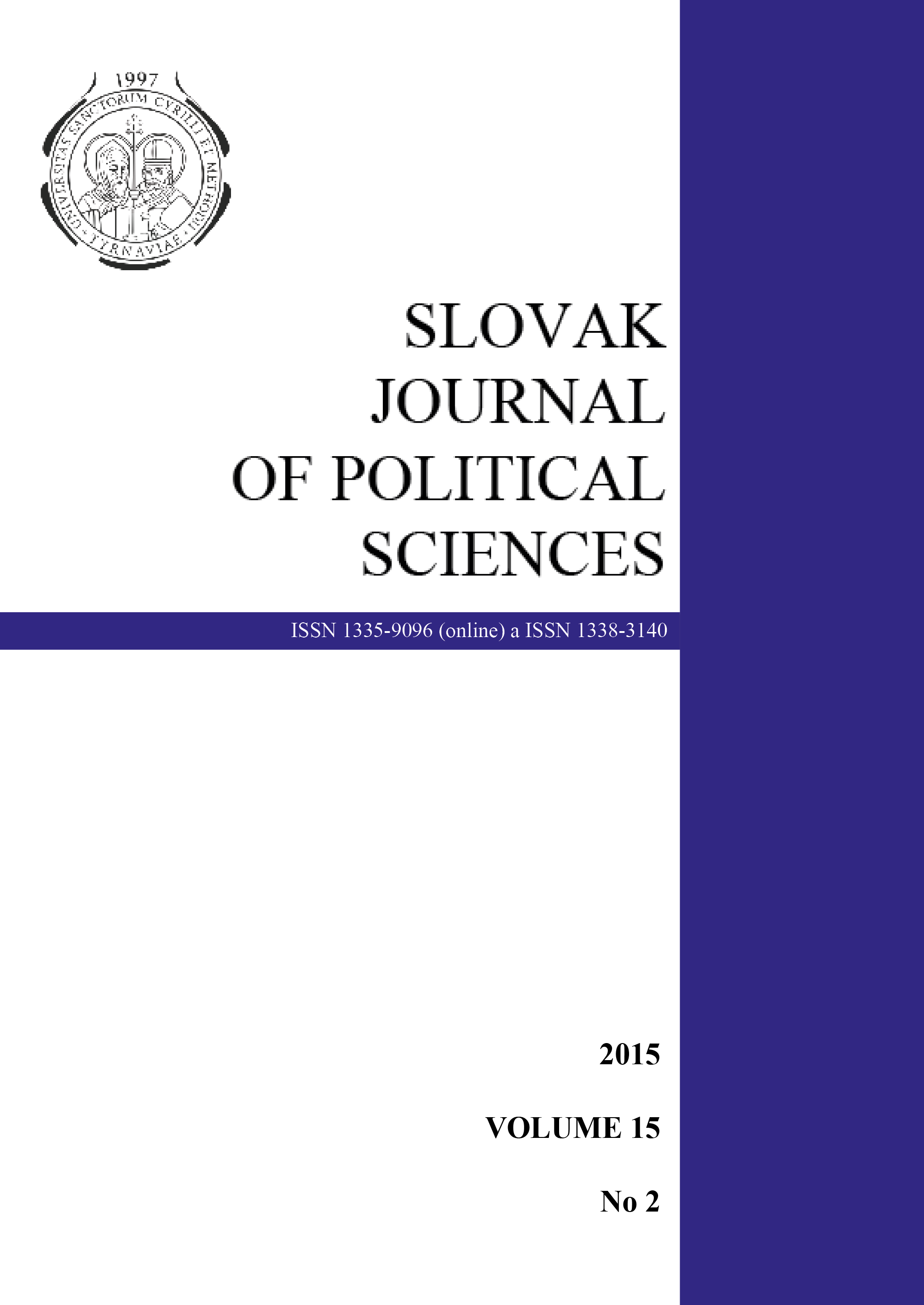 How to Cite
Horváth, P. and Šebík, K. (2015) "Voting behavior and municipal elections 2014 in Slovakia", Slovak Journal of Political Sciences, 15(2). Available at: https://sjps.fsvucm.sk/index.php/sjps/article/view/49 (Accessed: 28September2023).
Please, read licence agreement.
Publication Charge
There is no publication fee or charge for any submitted or accepted articles. There is no article processing charges (APCs) would be billed to authors.